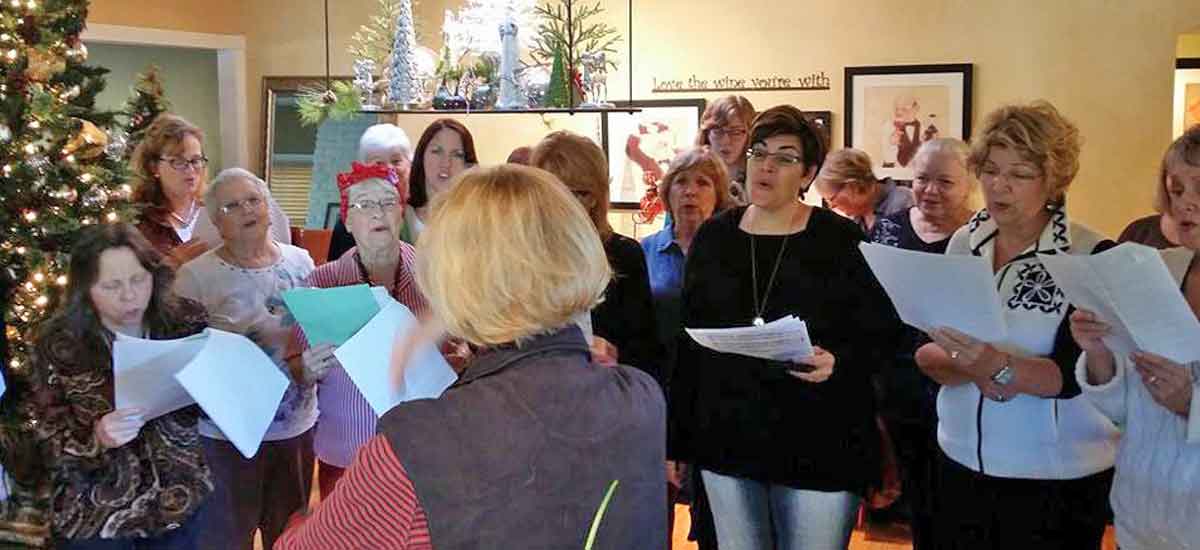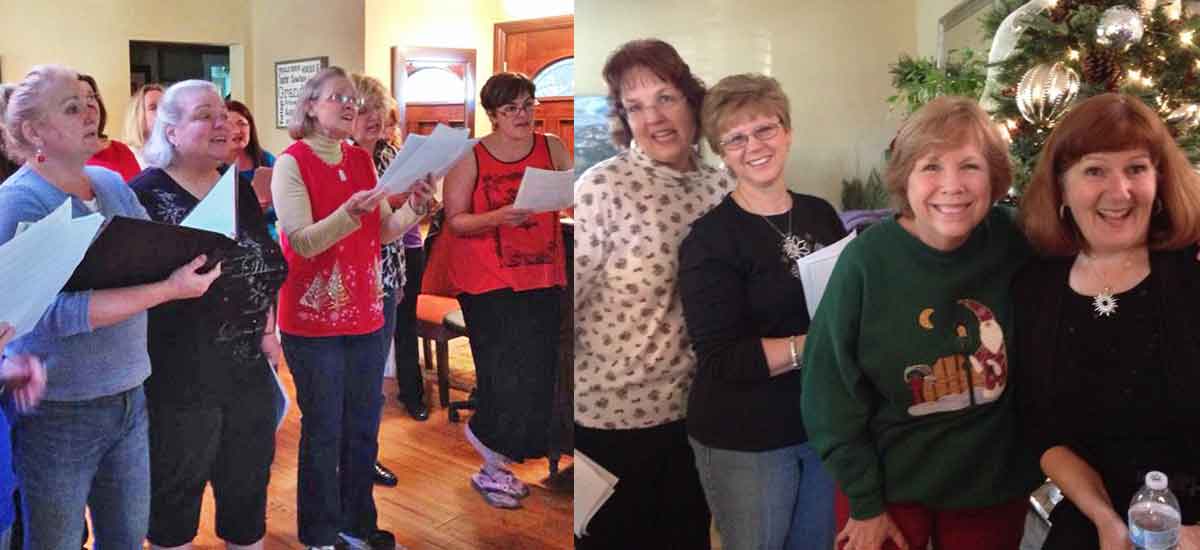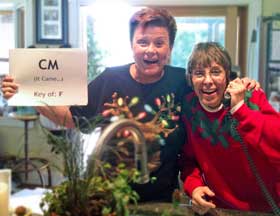 L
ooking for a unique, personalized holiday gift? Each December, Harborlites offers Singing Christmas Cards.
The Singing Christmas Cards include a personalized message from the gift-giver who can choose which song to "send" from a list of several popular holiday songs. The Singing Christmas Cards are performed live and delivered via telephone so they can be sent to surprised and delighted recipients around the world!
Singing Christmas Cards make a perfect holiday gift for family, friends, and colleagues. Is your business looking for a gift that will stand out from the crowd and make an impact? A Singing Christmas Card, performed by members of the Harborlites Chrous, is the perfect choice.
Orders for the Christmas cards begin in November and continue until they are sold out, usually by early December.