Harborlites Wins America Sings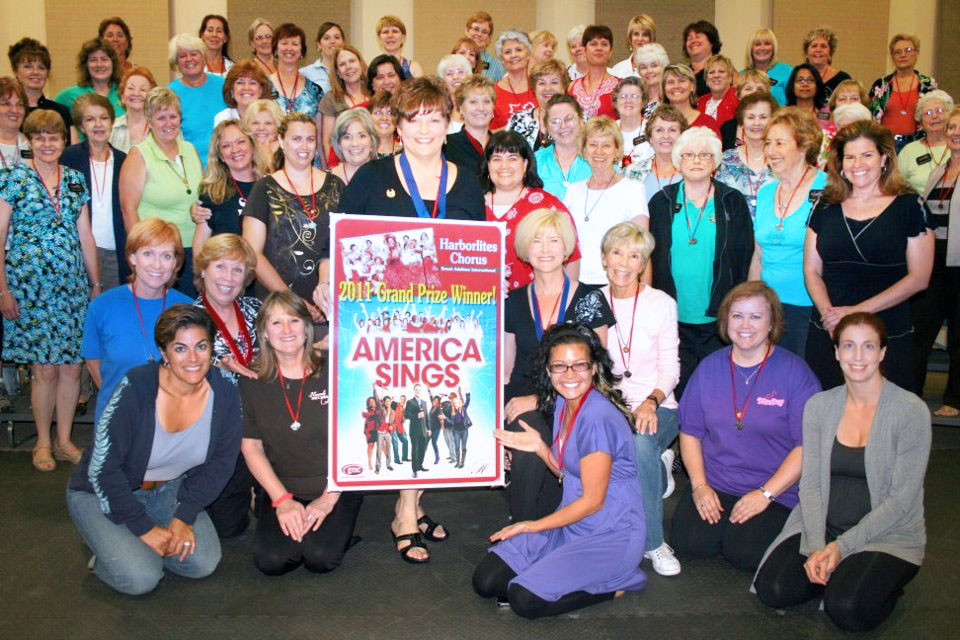 The Harborlites Chorus is honored to have won the grand prize in the Gospel Music Channel's TV show "America Sings," which highlighted "North America's most talented singing groups and the communities they are from," according to producers of the show.
Harborlites performed "Didn't My Lord Deliver Daniel" for the program, featuring the performance of the entire chorus along with soloist Ashley Estrada.
"America Sings," hosted by Drew Lachey, showcased singing groups from across North America. Thousands of hopefuls performed a wide variety of musical genres, including a capella, barbershop, choral, doo wop, and gospel from a field of 100 singing groups.
Each week the program aired a variety of singing groups and it was up to the television audience to determine which ensembles would be featured in the season finale. The group with the most overall votes would win the grand prize. Harborlites was thrilled to discover they were among the top 15 finalists to make it to the finals…and ecstatic to discover America had voted for Harborlites to take home the $10,000 grand prize.
At the chapter's rehearsal, Harborlites celebrated the win (pictured). The chorus was presented the grand prize check at their annual show.
"America Sings" was produced by Genco Entertainment for GMC which can be seen in nearly 48 million homes around the country.
About The Author
Kathy is the president of KAL Publications Inc., the editor of O&A Marketing News, and a proud member of the Harborlites Chorus since 2001.

---